Rehabbers,
I've some tea that is brewing for today and I want to chime in to express my thoughts.
I am beginning to believe that Beyonce is going through a mental breakdown because clearly her behavior is quite off and frankly its even beyond weird. Its either she clearly lost her mind or she is down right recalculating her moves.
If you haven't notice lately, Beyonce appeared to release cryptic pointless photos on her instagram/tumblr of Blue Ivy. Every time she releases a photo of Blue Ivy it is either a back head shot, blurry/grainy photo, or a photo that is so dark you can't see a thing. In my opinion,  she is pimping that poor baby as a tool to promote her new album and her 2013 Superbowl performance.
What is the point of showing this?
Why is every time she release a photo of this baby it is dark? Heck not to mention she is holding that baby wrong!
What parent in the right mind would release this? Beyonce might as well don't release any photos of Blue Ivy if she is going to do this. It is an insult to that baby. It gives an appearance as if she is ashamed of this baby looks or any potential disabilities this baby may have. Why put this dark cloud of doubt on this baby's head?  Beyonce should be a proud mother to show her baby regardless how she got her.
She decided to parade her "pregnancy" as a marketing tool at the VMAs. Now all of a sudden she is playing games with the public to seek attention. Beyonce should either be private and keep Blue Ivy away from the spotlight or be proud mother and give that baby the dignity she deserves. Hiding this baby under blankets and now dark shadows is telling the public—she got some thing to hide. I never seen a new mother acted like this. Heck not even her sister Solange acted this way with her son.
Frankly a lot of people are seeing through her narcissistic ways. Everytime a celebrity had a baby they either—completely shield their children from the spotlight completely or they do a family photo op or out in about with the child. But this move—- I've never seen this in my lifetime. Beyonce is using her baby as a tool to sucker in her fans base. Its like throwing a dog a bone just for them to come back for more. I don't see the point to show a foot of a baby. For all we know it could be anyone's baby!
I am all for privacy for family and children. But this latest stunt is ridiculous.
These are the only clear recent pictures of this baby in the past: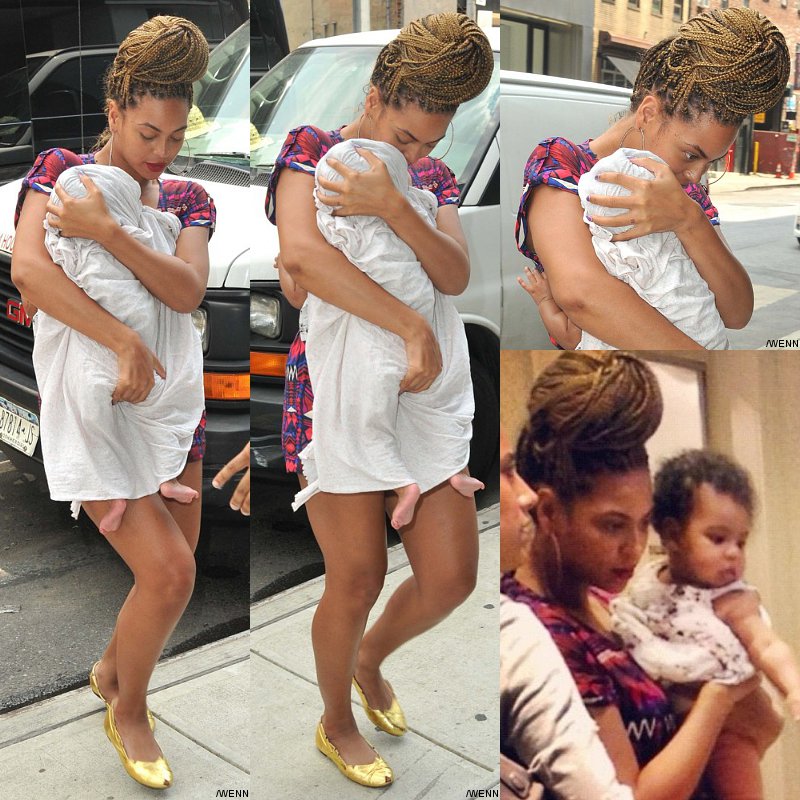 Now this is NOT the same baby she release days after Blue Ivy was born. I know babies looks change—but that is a completely different baby all together. The baby above clearly looks like Jay z.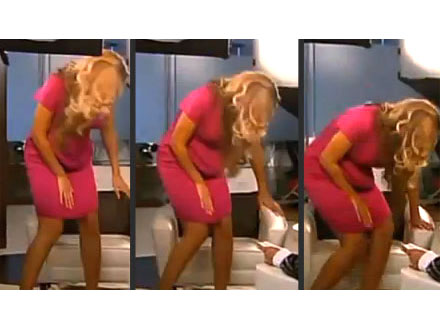 What is Beyonce hiding? Beyonce and her camp needs to understand if Beyonce do not clear up the rumors and explain herself and her behavior—no over promotion of her new album is going to make the public and her LOST FANS come back to her camp. If she just told the truth in the beginning and stop playing games with the public, perhaps people would give her the benefit of doubt.
But maybe this latest tea will shed light into what is going on:
According to Sandra Rose, here is the latest:
According to a credible source inside Beyonce's camp, the singer will reveal a closely guarded secret in an exclusive interview with a major media outlet.

The source, who begged to remain anonymous because she is not authorized to speak on this subject, said the 31-year-old singer will go public for the first time detailing how she juggles her demanding career while caring for a "special needs child."

I'm told the exclusive interview is part of a shrewd marketing plan by Beyonce and her people to promote her upcoming album. The strategic plan includes an increased internet presence (via social networking websites), a Super Bowl 2013 halftime appearance, and a documentary that gives the public a more revealing glimpse into beyonce's inner sanctum.

The source said Beyonce yearns to have the biggest selling album of the year, and she will do whatever it takes to ensure that her album gets big numbers. The source said Beyonce's interview is scheduled to air sometime in February.

On a related note, Beyonce and her husband Jay-Z were spotted shopping at Bergdorf Goodman and Mary Arnold Toys in NYC on Tuesday.
After reading this, I think Sandra is on to something because look at all the pointless photos Beyonce is releasing on her Instagram and Tumblr. What happen to her being "private"? This screams desperation to me.
Your thoughts?